Music video for Eddy I's song, Mask. As seen on the Ganik vs. Gully 2 PPV. Presented by Ruin Your Day.
Ruin Your Day and No Coast Battles have announced that they are joining forces to host the Valentines Day Massacre 5 event in Chicago, Illinois on February 24, 2018. The event will be free and stream live on Ruin Your Day's YouTube channel. Match ups include Ness Lee vs. Chilla Jones, Pigsty vs. Esem, Reverse Live vs. M Ciddy and more.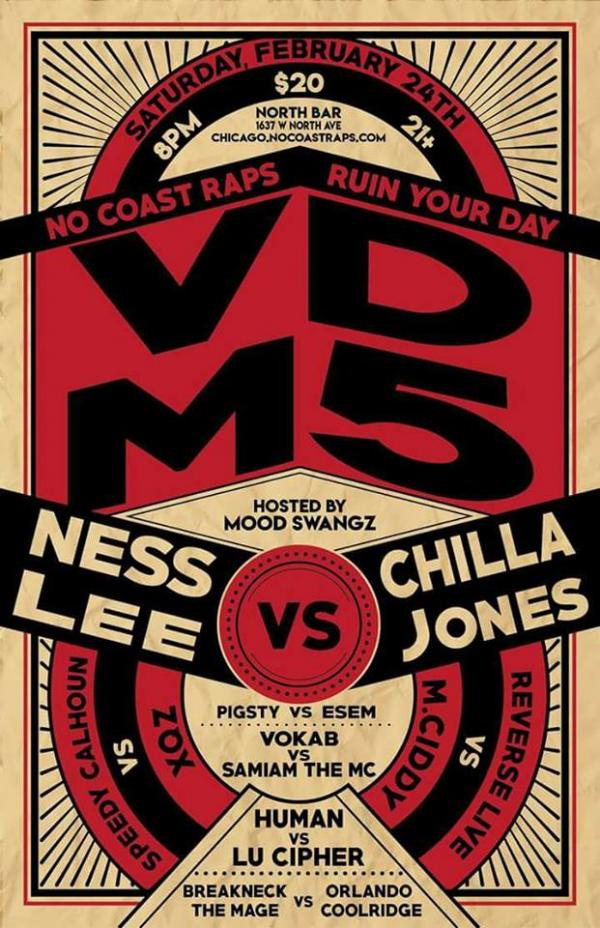 Geechi Gotti gives his predictions for the upcoming Survivor Series event by URL.
Lush One, Alkatraz and Battle Rap Chris watch the battle between Stricc and Young Kannon on this episode of Watch from Ruin Your Day.
Avocado sits down with the new host of the Free Beer podcast to discuss battle rap.
Daily Spice showcases the unique tactic Raptor took in his recent battle against Craft-D at the Chalked Out: Volume 1 event.
Laugh N Stalk returns with the Weekly Battle Feed to recap all things battle rap in the year of 2017.
Ruin Your Day's Laugh N Stalk and Clayton talk with Geechi Gotti about the West Coast battle scene in this episode of the Battle Topics podcast.
Fredo, Lush One and Chase Moore join Avocado to watch the doubles battle between Aye Verb & Hitman Holla and DNA & K-Shine.
Illmaculate, Fredo and Chase Moore join Avocado to watch the classic battle between Dirtbag Dan and Sahtyre from Grind Time Now.
Pages