After an incredible grind over the past few years, battle rapper Dre Dennis has passed The Saurus for the most battles released on YouTube; a status that The Saurus has held since the inception of the VerseTracker website in 2012. With the release of Dre Dennis vs. ShaStaffa from Gates of the Garden and Dre Dennis vs. Shooney Da Rapper, Dre Dennis now has a total of 165 battles released on YouTube.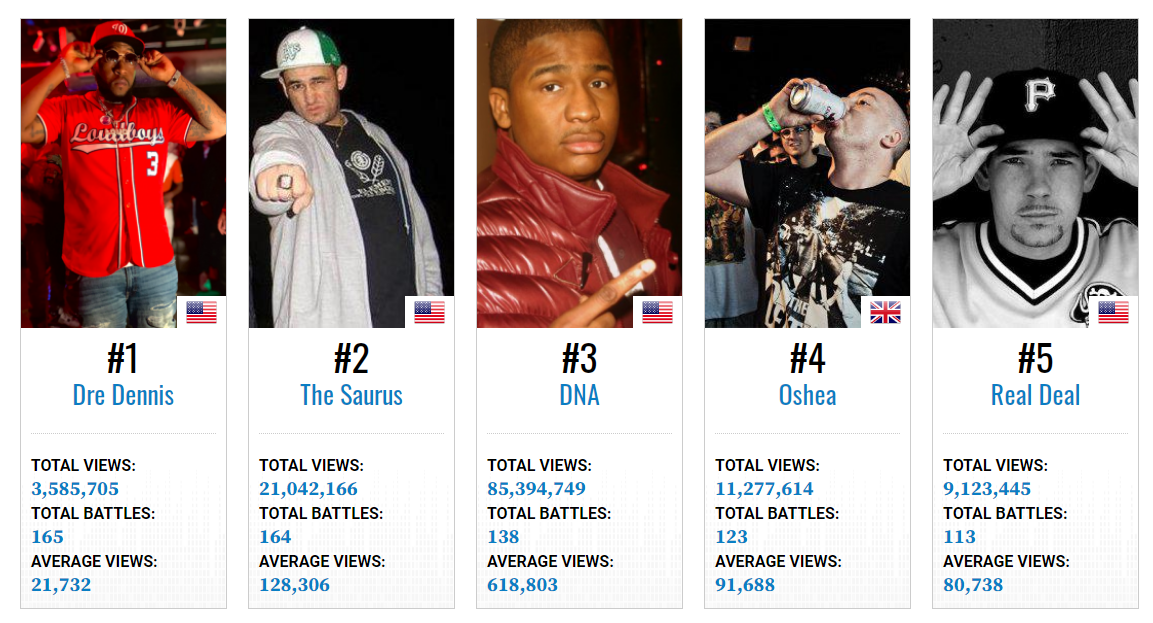 Increasing his battle frequency in 2017, Dre Dennis broke the record for most battles in a single year in 2018 with 28 total battles that year. He then went on to beat that same record in 2019 by participating in 31 battles.
We reached out to Dre Dennis regarding his achievement:
165 battles online in 8 years. Dedicated so much to the culture. Spending so much time on the road away from family, Late nights & early mornings preparing, Battling twice in a day / 3 times in a weekend. Achieving an accolade like Most Battles of All Time is humbling & let's me know my hard work has paid off. I wanna thank everybody that supported me through my journey whether you're a fan, a league owner than booked me, traveled to see me perform, gave me advice or even just sparred with me. This is one of those records that will never be broken because I don't plan on slowing down anytime soon!!! LOUD! GATEKEEPERS!
-Dre Dennis
VerseTracker wants to congratulate Dre Dennis for this accomplishment and wishes him nothing but the best going forward.