URL has announced the full Day 1 card for their upcoming NOME Impact event. The full event will take place on June 9th and 10th in Atlanta, Georgia, and will feature App Exclusive One-Round battles all through Day 1. Match ups include:
Holmzie Da God vs. The Saurus
Chef Trez vs. Jakkboy Maine
JC vs. Emerson Kennedy
Chess vs. Mackk Myron
Stumbles vs. Your Honor
Prep vs. Snake Eyez
B Magic vs. Casino
Big T vs. Big Haan
The flyers for Day 1 and Day 2 can be found below.
Day 1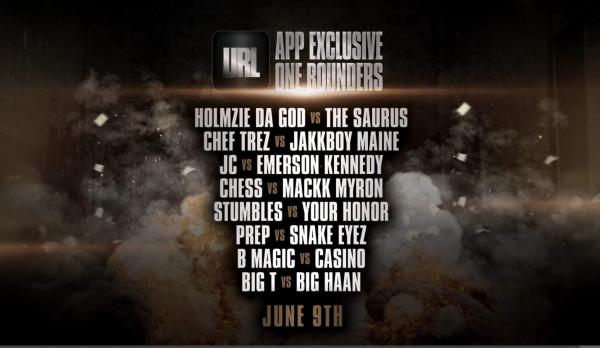 Day 2